Outfield Press Kit
Do you want to write about Outfield? Thanks so much; your help is much appreciated! We have some assets below that may be helpful.
---
Assets
Logos
Here are some logos you can use. Click for bigger size or right-click and select Save Link As...
Please read the official Outfield Mark Usage Guidelines.
Application Icons (click for full size)






Product Images (click for full size)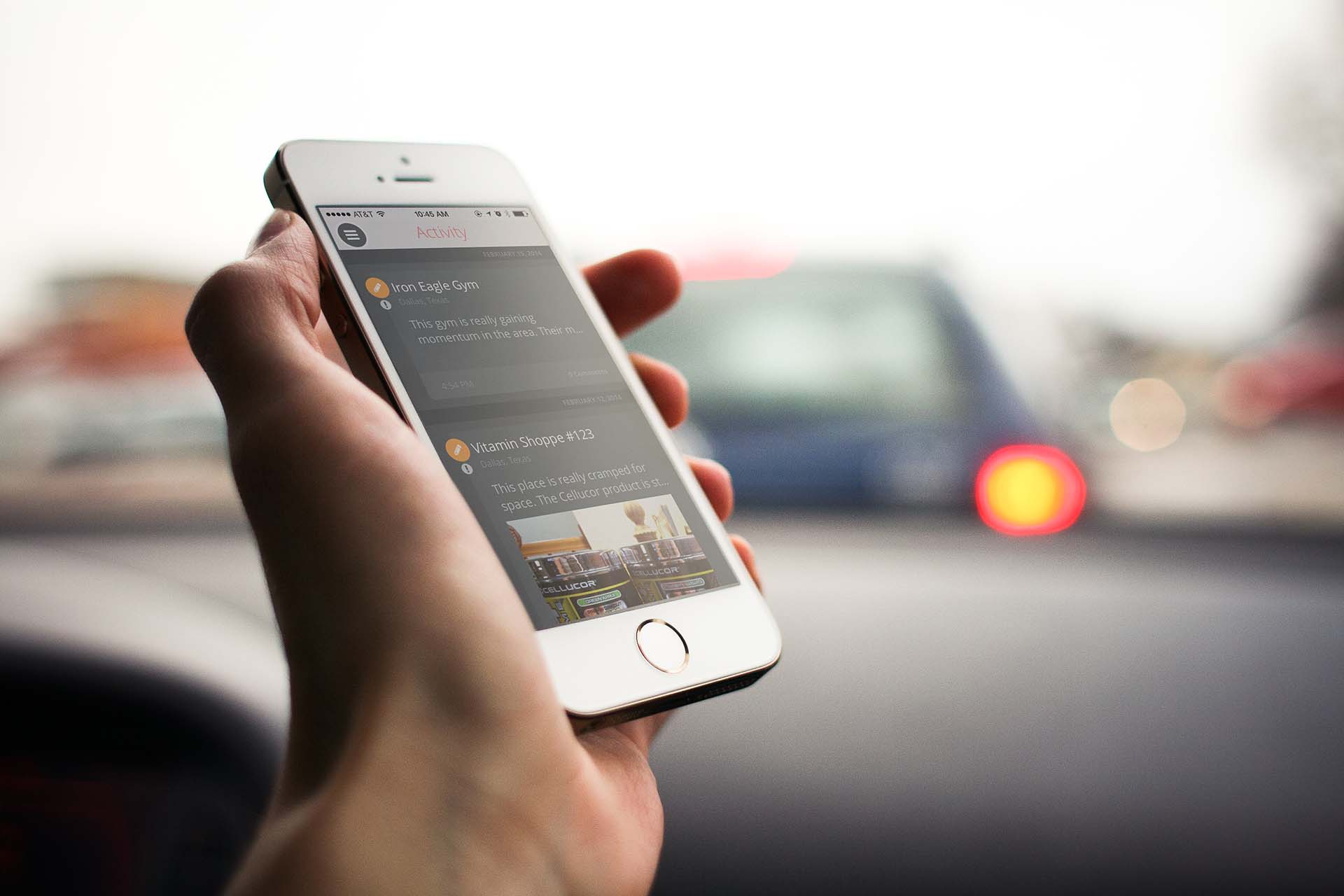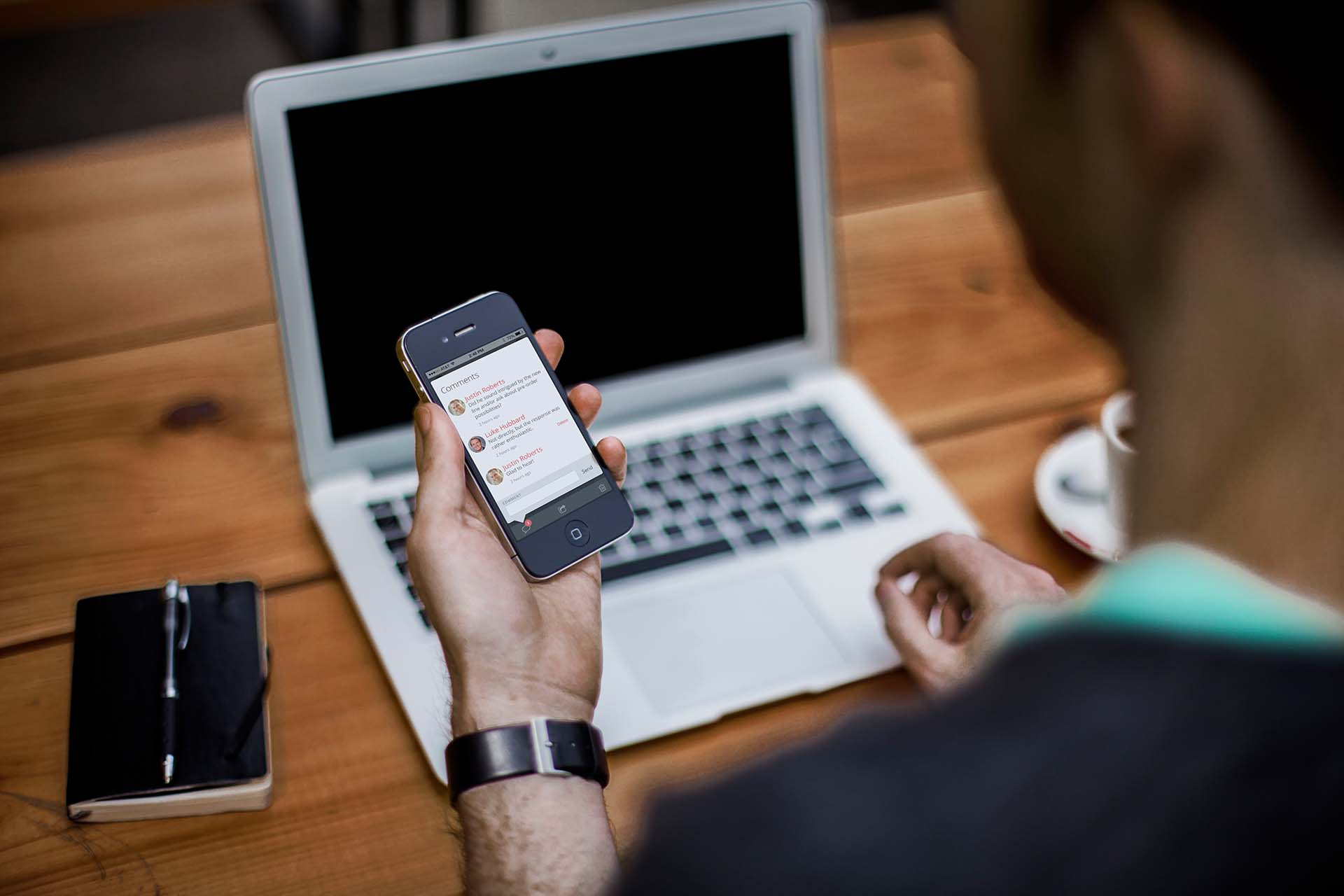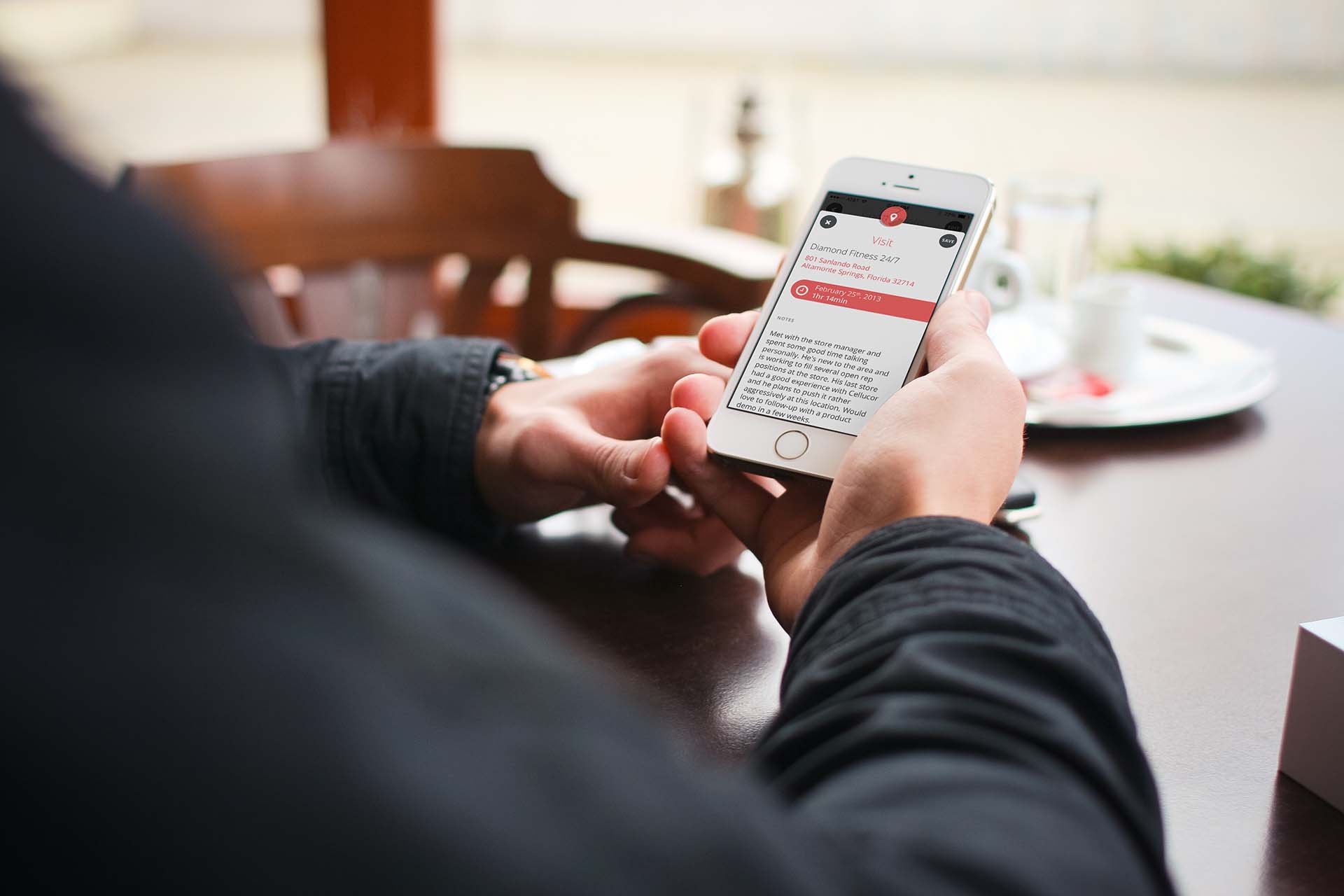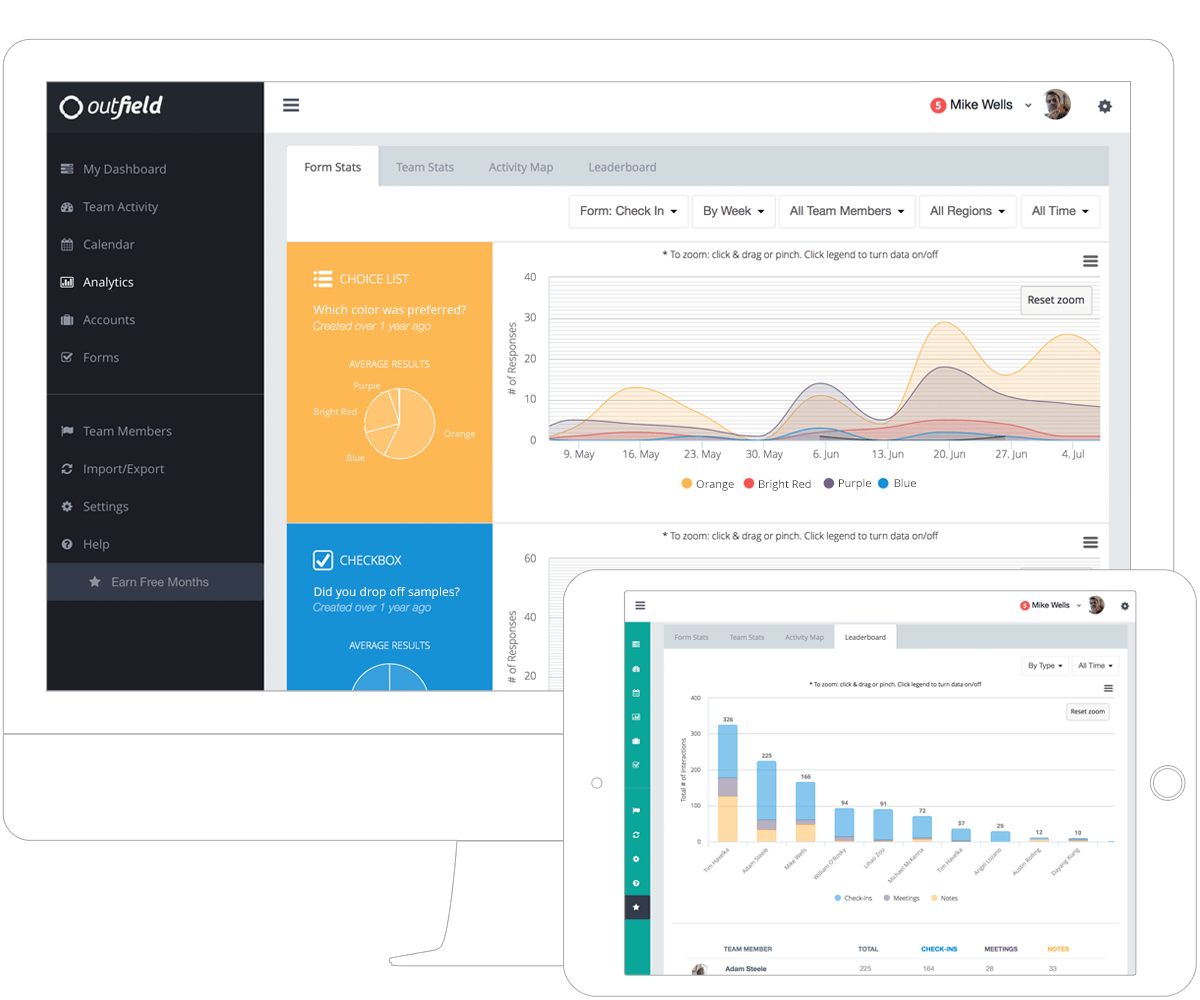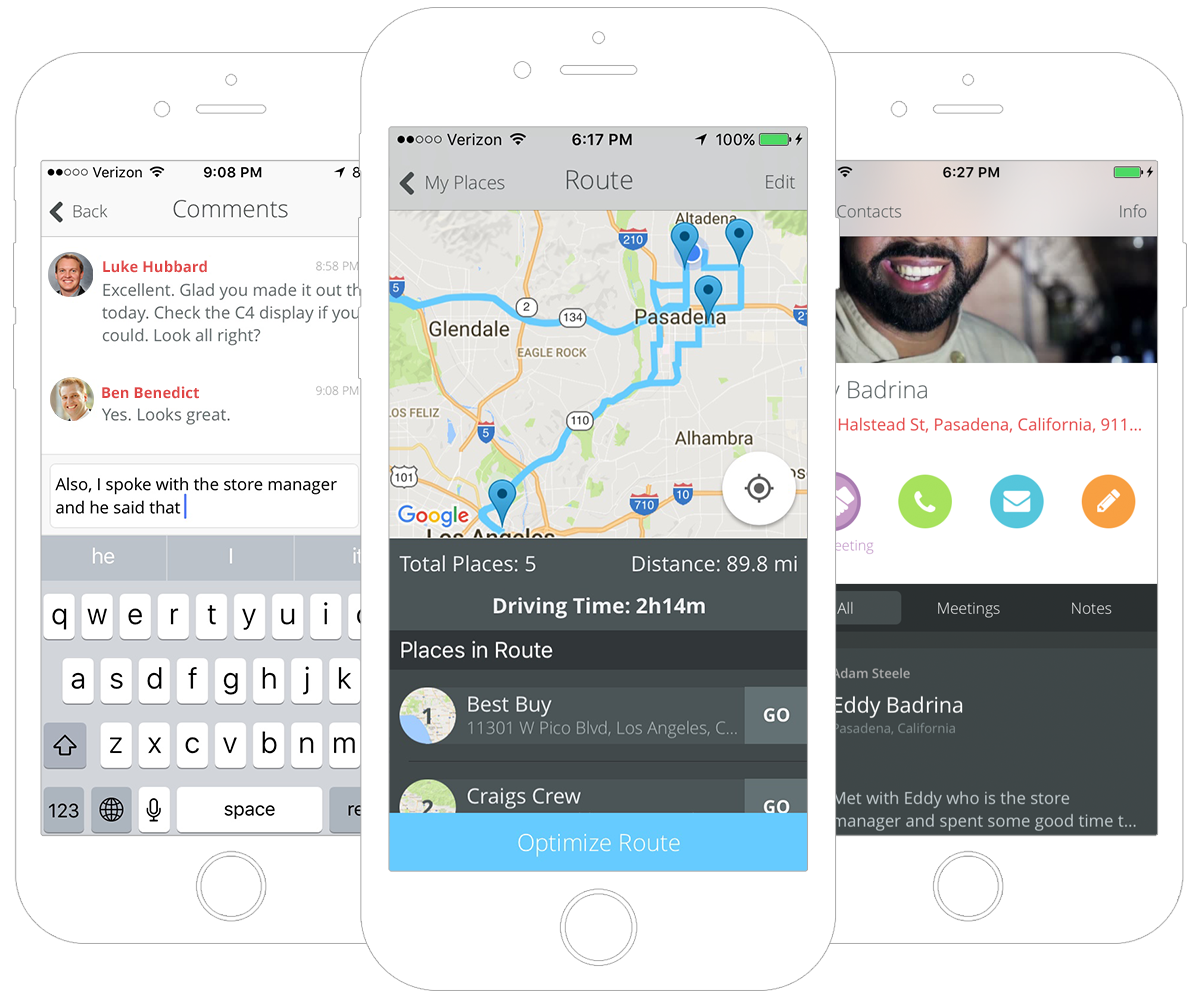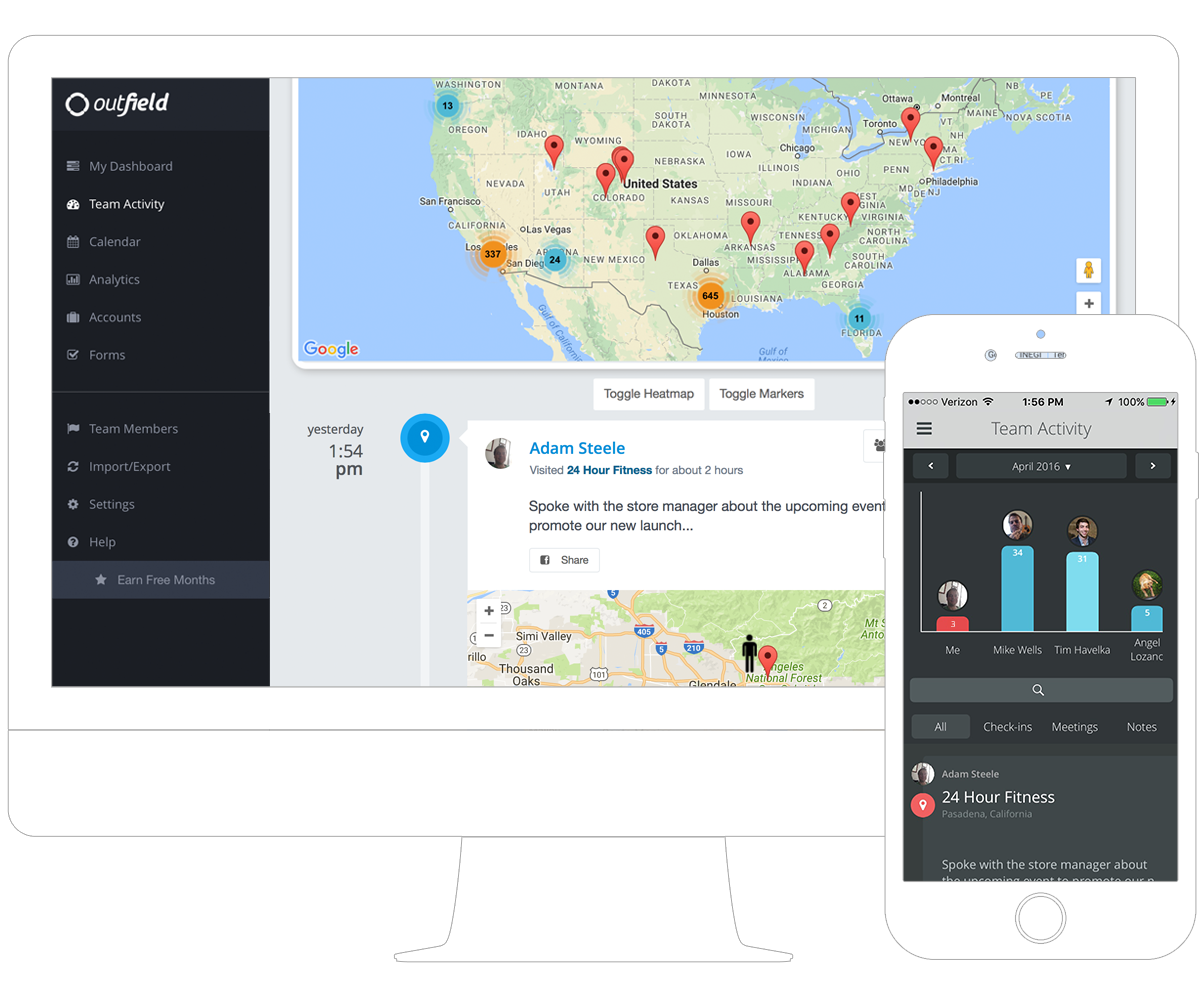 Company & Product Description
Feel free to copy and paste from the paragraphs below.
Company Description
Founded March 2015 in Bryan, TX. 10 employees.
The Outfield team is on a mission to make outside sales & marketing simpler, smarter, and more productive. We are a passionate bunch of former field managers, reps, software developers, designers, and entrepreneurs looking to not only relieve our own pains from our time in the industry, but also bring what we've built to others in order make their lives better. As a company, we are small and personable. Outfield competes on usability, customer service, and the power of simplicity. We believe work is best when it doesn't feel like you're working at all because you're too busy having fun.
Product Description For Managers
Outfield is workflow happiness for outside sales and marketing teams. With our suite of software apps on iPhone, Android, and web, Outfield makes it easy to discover valuable insights about your market, track + verify team activity, and communicate effortlessly across all your devices. Too many companies make marketing decisions with too little information about their market. You don't have to be one of them. With reporting and analytics to support your field sales and marketing programs, Outfield provides valuable data around trends that are taking place in your market domains, ensuring that you're making smarter business decisions all with the peace of mind of knowing where and how your field reps are executing.
Product Description For Field Reps
The Outfield mobile app gives field reps an intuitive interface to manage their territory & accounts on-the-go as well as instantly communicate with the rest of their team. Account management should not be tedious and time consuming. Now managing your customers is made simple. You can quickly create visit activity, assign notes, as well as maintain and access critical information about your buyers in a fashion that meets your workflow patterns. Being out in the field does not mean you have to be a lone wolf. Outfield conveniently allows reps the ability to stay in contact with fellow field reps, management, or other personnel. Collaborate, share best practices, events, results, and feedback with teammates to boost overall performance. Why waste time with poorly designed apps when you can do more faster with Outfield!
Want To Try Outfield For Yourself?
Just use the test account - email: [email protected] & password: outfieldapp
---
Core Team
Click images for full size. Click Austin and Adam's name for background info.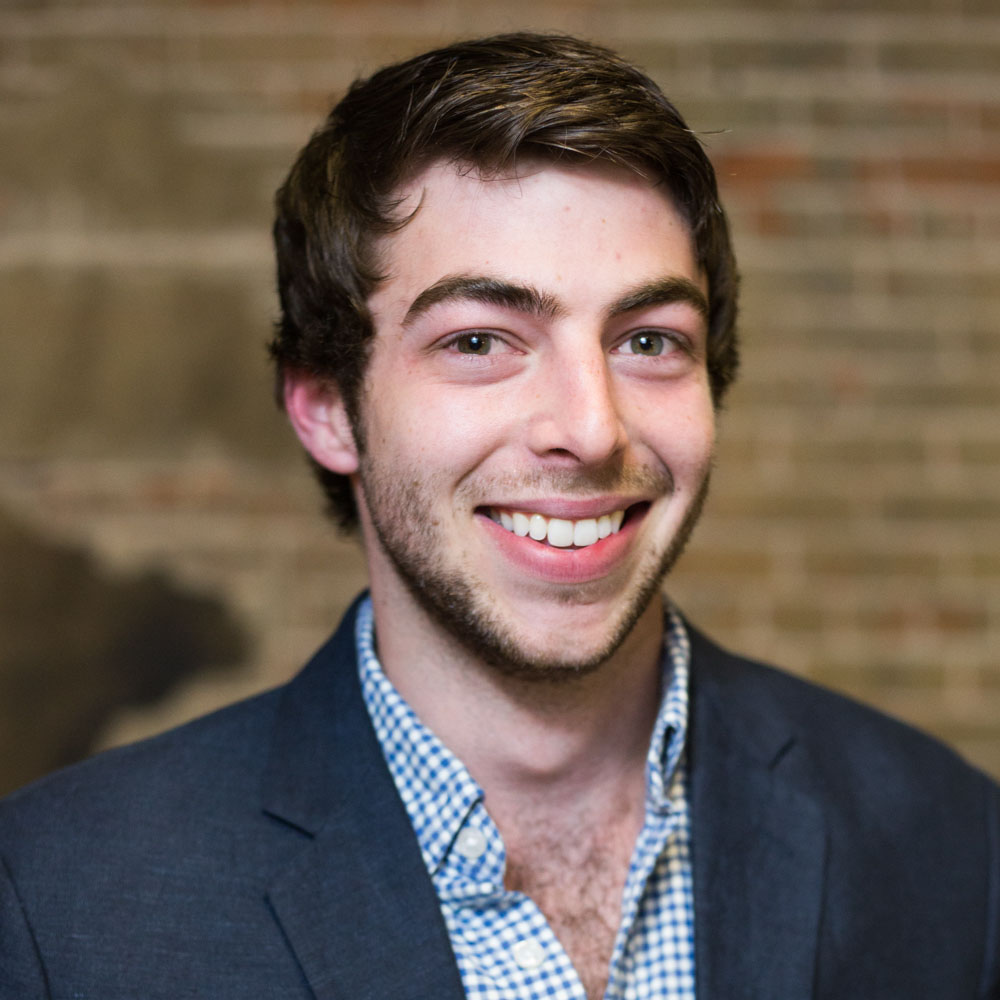 Tim Havelka - Lead Engineer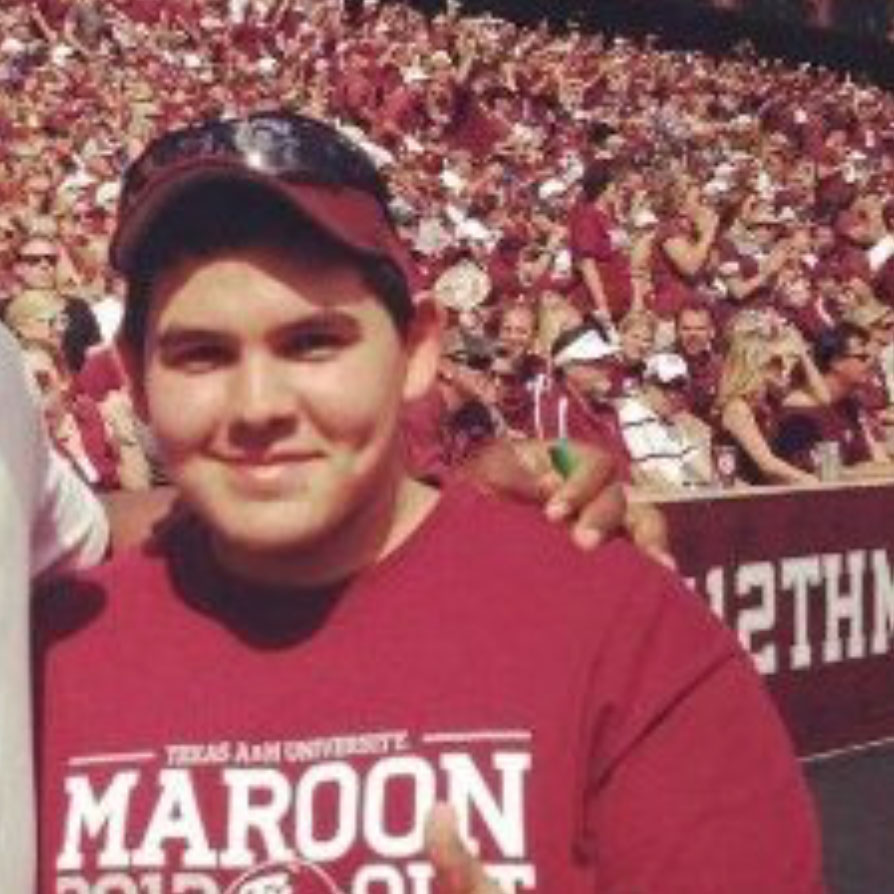 Angel Lozano - Web Developer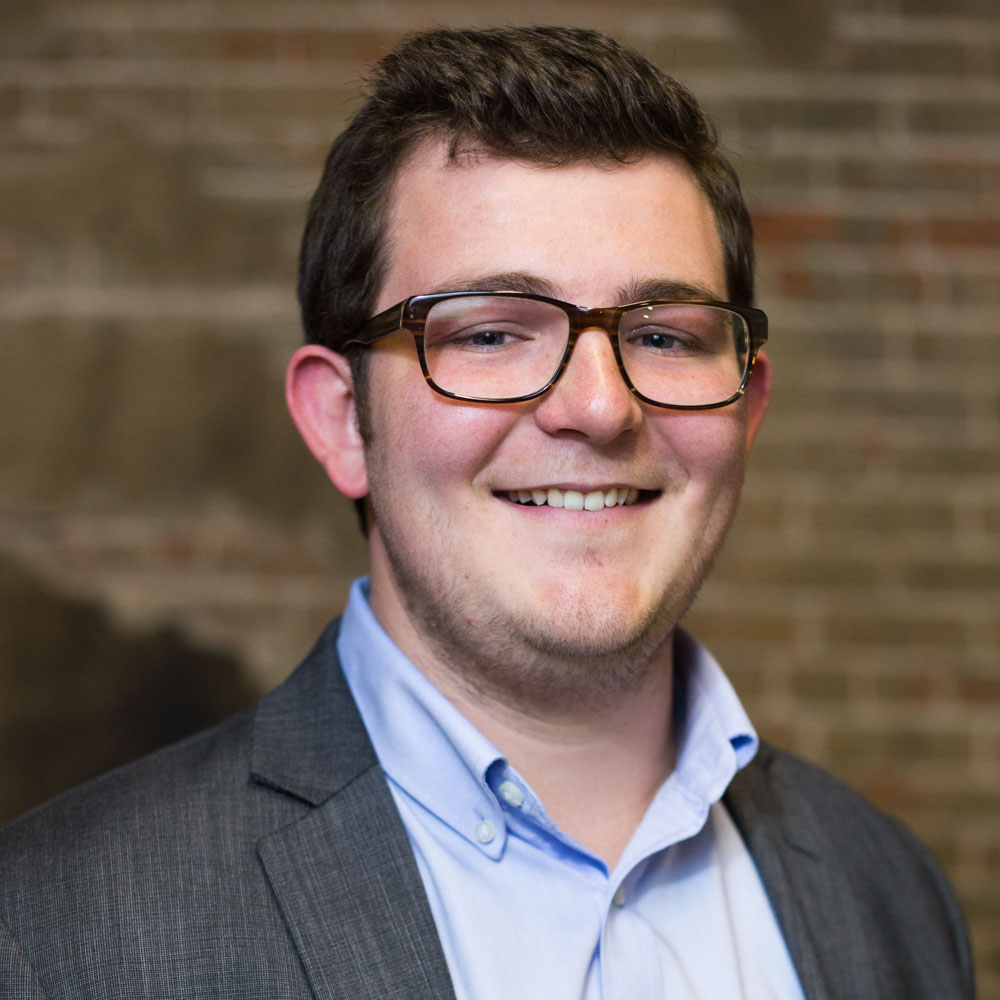 Michael Perlberg - Account Manager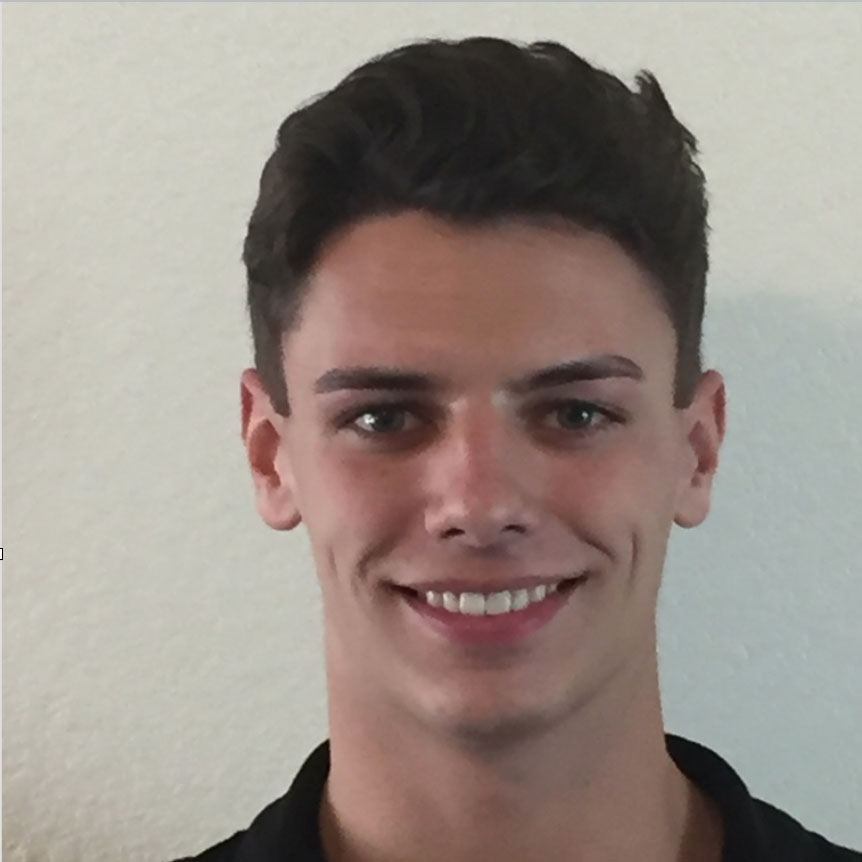 Michael McKenna - Mobile Developer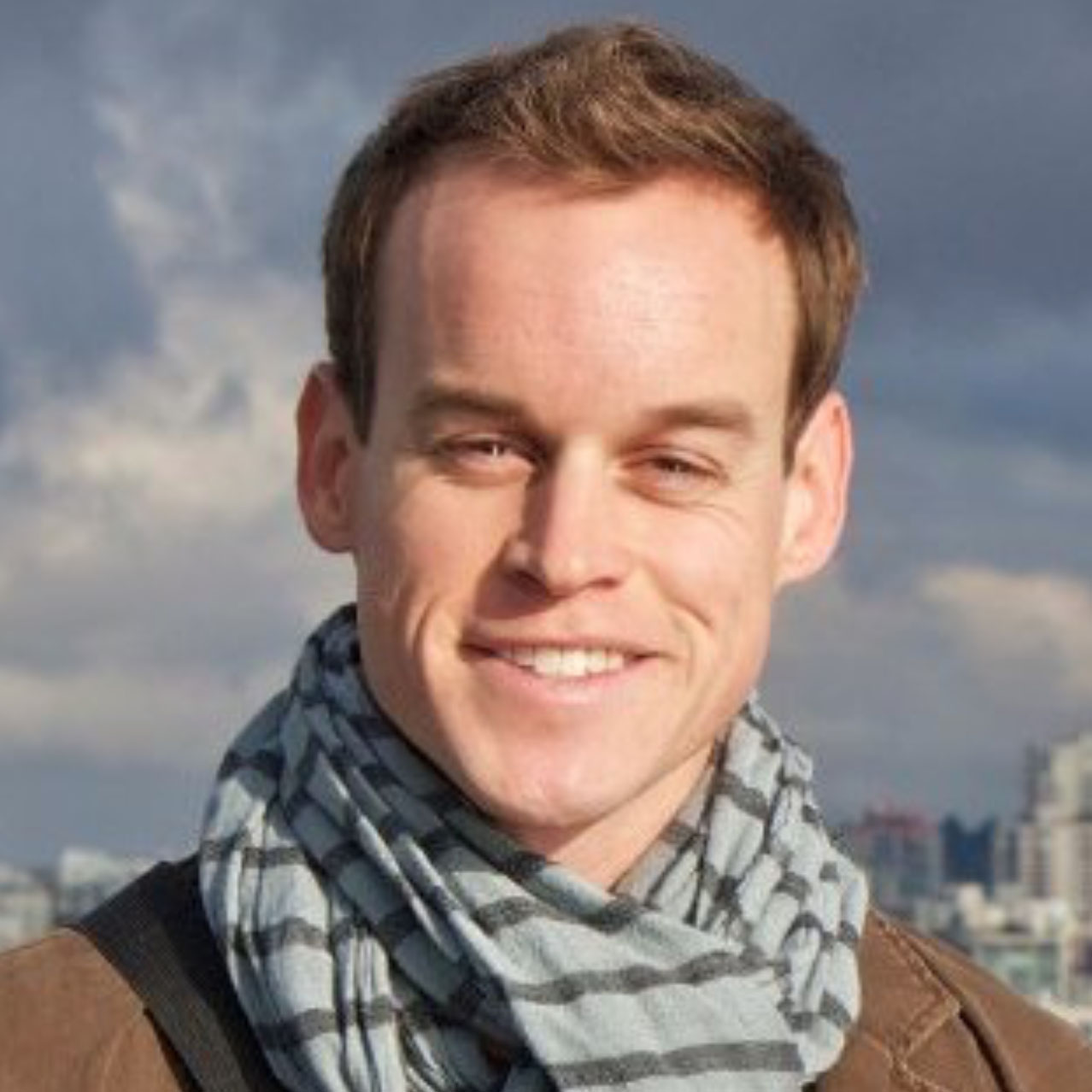 Dan Dixon - Advisor
---
A personal story is also always very powerful, so if Outfield helped your outside sales and marketing team, definitely talk about it! We'd love to share stories and help you get the word out. Join us for a cup of coffee or a video chat anytime.
Good luck with your writeup...and be sure to let us know how it turned out! :)
Copyright © 2022 Outfield. All Rights Reserved.